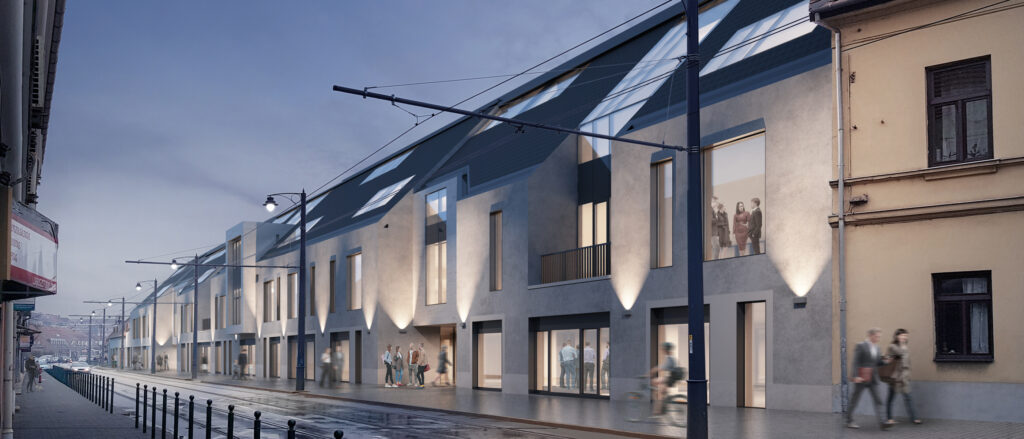 Developer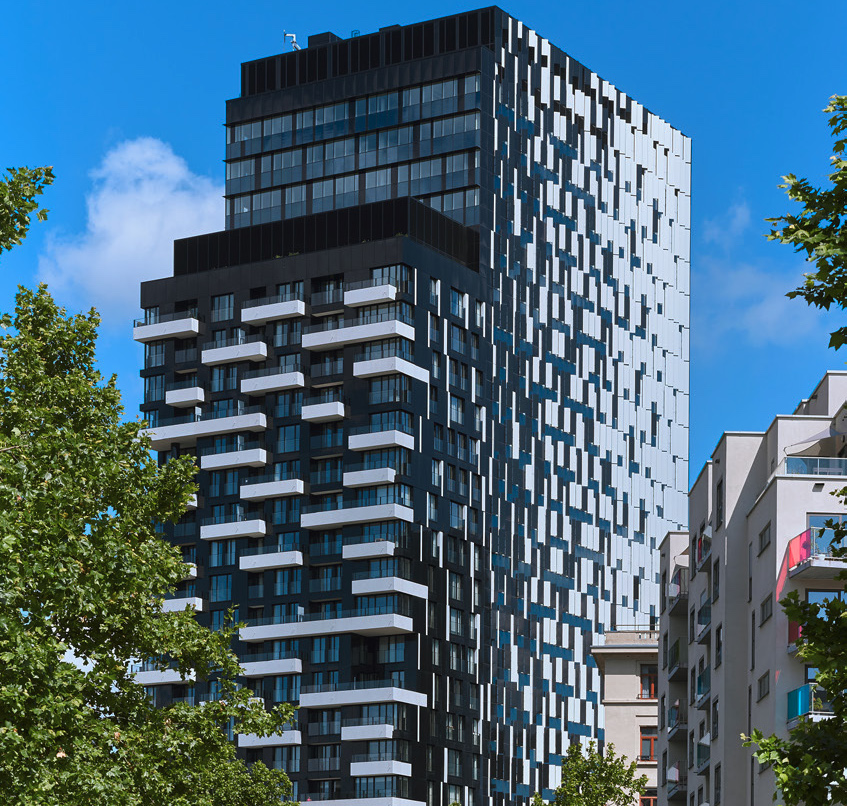 OUR IDENTITY
ATENOR, an urban real estate development company with European expertise listed on the continuous market of Euronext Brussels, invests in largescale real estate projects that meet strict criteria in terms of location, urban planning, economic effectiveness and respect for the environment.
OUR MISSION
The mission of ATENOR is to work in harmony with the evolution of the city. Very early, ATENOR positioned itself as an urban stakeholder, aware of the new challenges the city has to face (absorb the urban population growth, respond to socio-economic and environmental issues). Through its approach to town planning and architecture, ATENOR meets the demands of today's life in the city.
OUR TALENTS
Our international and multi-disciplinary team around 100 passionate staff manages about 33 projects across Europe. All are guided by the same objective: to create added value.
"We focus on the urban segment as the city is the extraordinary place where the challenges of our society are the most intense"
LOCATIONS THAT CONTRIBUTE TO THE FUTURE INFLUENCE ATTRACTIVENESS OF CITIES
Two of our main criteria are accessibility and the development potential of the neighborhoods chosen for the outreach of cities.
INTERNATIONAL DIVERSIFICATION FOCUSED ON CITIES
By asserting its urban identity, ATENOR intends to use its know-how in the common elements of several cities, in particular the need to adapt their urban fabric to the evolution of private and professional life. In addition, by being present where it invests, ATENOR ensures the integration of the specifics of each city.
Today, ATENOR activities are located in several dynamic European urban markets: Brussels, Deinze, La Hulpe, Mons, The Hague, Leudelange, Belval, Esch-sur-Alzette, Bezons, Paris, Lisbon, Düsseldorf, Warsaw, Budapest, Bucharest and London.
LARGE-SCALE PROJECTS AND MIXED FUNCTIONS
In its major urban projects, ATENOR aims to facilitate or develop a mix of uses to create living environments where offices, housing, shops and services co-exist in green surroundings. The number of projects currently in the portfolio is around 33. They represent an area of more than 1.300.000 m2.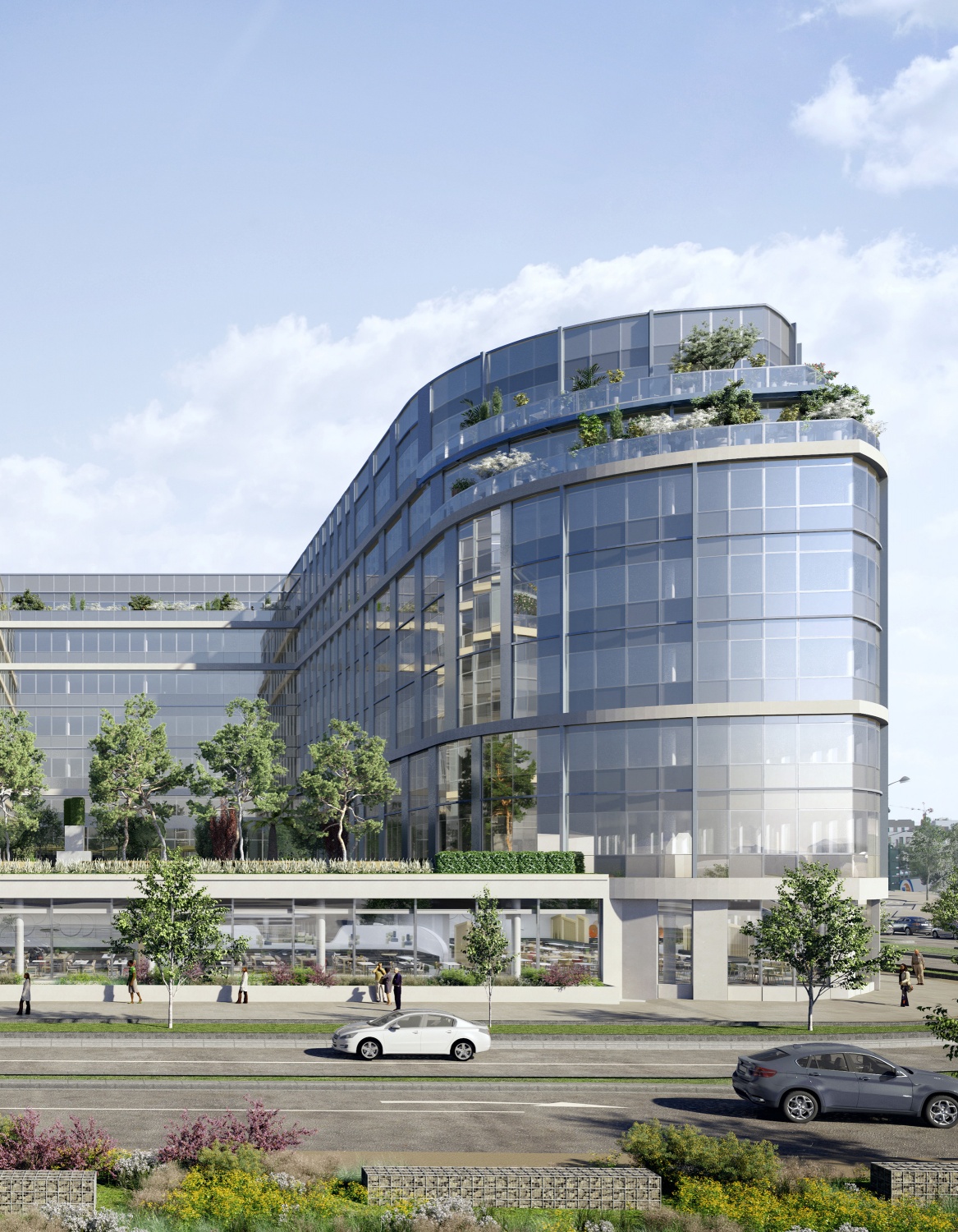 CONTRIBUTES TO THE DEVELOPMENT OF CITIES
BY PROVIDING AN ANSWER TO THE ISSUES AT STAKE​
Aware of the challenges of the cities of tomorrow, ATENOR systematically uses techniques and materials that meet the highest energy and environmental standards. With the aim of offering an essential quality of life and work, ATENOR pays particular attention to the accessibility, flexibility and modularity of spaces and to the quality of life of its future residents and users by offering them a comprehensive solution.
A distinctive feature of ATENOR also lies in its socially responsible investments. In all areas where it is present, Atenor has succeeded in creating a tradition of dialogue and partnership with all stakeholders involved in its real estate development projects: political authorities, environmental, economic, social and cultural players. Based on its values and social responsibility, ATENOR supports the economic development, entrepreneurship, culture and innovation in the places where the company develops its projects.